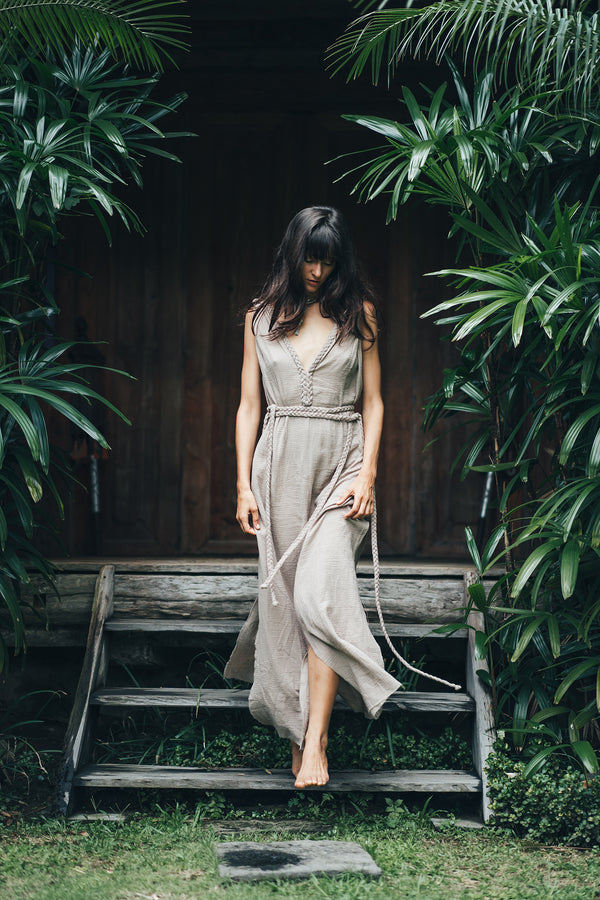 AYA Sacred Wear inspired by Mother Nature. Breathing into the wonders of the heart path.
I welcoming you here! Let's make our connection joyful and easy!
We especially focus on fabrics that are hand spun and handwoven, supporting ancient skills and traditional crafts .
We strive to go deeper to the source of all materials - from the seed planted to the human weaving it. Our vision is to be able to connect with each being involved in the making from the very source
Being able to Source the most ethical, fair trade, Eco and conscious materials
 Our gowns are made in Indonesia through sustainable and ethical fair work production and business practices. The fabric is hand-made in Java by local women who are treated respectfully with fair wages. We aim to help and support the local communities and everyone who touches our dresses.
We love using organic cotton and linen fabric because of the twofold benefits of a reduced environmental impact and for our customers' health and comfort.